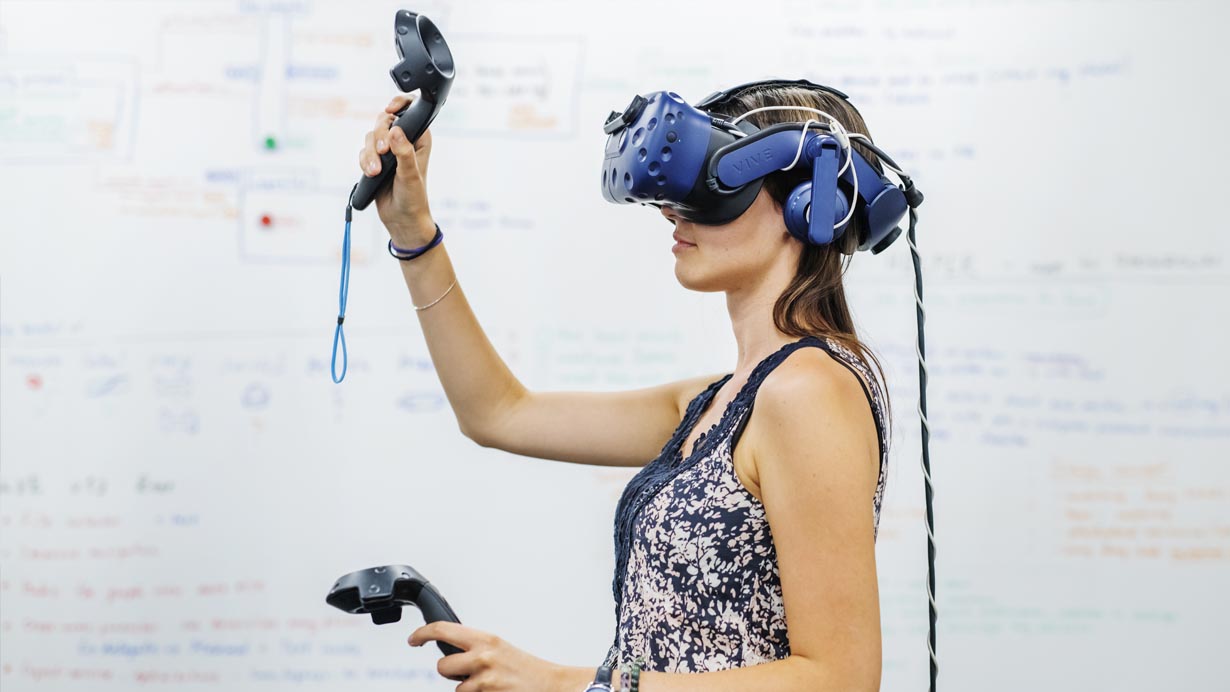 The aim of theInnovation & Research is to be ahead in recognizing the future trends in software development to be used subsequently in real projects.

In this department, a team of developers is engaged in testing the most recent development technologies, searching for a way to improve the current IT solutions. Students get the opportunity to learn from experienced developers and also to take part in the development of virtual reality applications. The department is suitable for final year students who have already gained some experience in development.


Technologie: 
-Virtual reality / Augmented reality / Mixed reality, Artificial intelligence, Machine learning, Cloud native techniques, Speech recognition


What can you expect?
You will learn how to create the visualizations of models, processes, domains and data and how to process them into 3D models in Augmented Reality (HoloLens / control gloves / Octopus Engine).
You will examine all the phases of the development process, such as forming user stories, analyzing requirements, design and modelling, testing and continuous deployment.
You will work together under the leadership of experienced developers, from whom you will learn a lot.
You will improve your command of English language as our team communicates regularly with the foreign development teams.

What do we expect of you?
You are a student of a technical university (ideally specializing in SW development).
You are able to join us at least for 2 days a week. During the school examination period we comply with the students' needs.
You are familiar with the Java language at least at a school level.
You can work on your own and are not afraid to assume responsibility.
We will be pleased if you already have experience with GIT, C# or Unity Engine.

What do we offer?
Attractive remuneration.
Experience gained in practice.
Working hours that you can arrange to suit your needs, which will be surely appreciated by those who are no early risers.
Air-conditioned offices in a well accessible place in the center of Pilsen.
Workplace drinks and fruit days are a matter of course.
You can improve your knowledge of foreign languages by communicating with native speakers. We organize English, German and Spanish courses.
We like to liven up our work with teambuilding events, sports tournaments, evening parties, etc.

And on top of that:
You can use our sports center (squash, TRX, yoga lessons...).
You can relax in a massage room or use the physiotherapist's services right on our premises.
Travel insurance for your business and private trips.
Many other attractive benefits.
Have we got your attention?